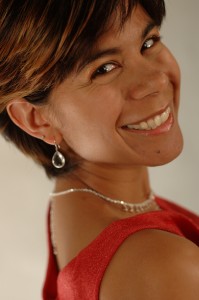 Veena Kulkarni-Rankin is the Lead Instructor at the Faber Piano Institute, and delights in teaching piano students of all ages from the earliest years of study through advanced concert repertoire. She has also taught at Madonna University and at the University of Windsor. As a worship leader at the Ann Arbor Christian Reformed Church, Veena is at home in both the contemporary worship band and on the concert stage. A solo and chamber musician, she performs regularly in the Midwest. In 2011, Veena won the Best Liszt Interpretation prize at the Liszt-Garrison International Piano Competition and gave two East Coast premieres. Veena earned a doctorate in Piano Performance and Pedagogy under Logan Skelton and John Ellis at the University of Michigan. Prior to that, she studied at Indiana University with Emile Naoumoff and Professors Brancart, Auer, Gulli and Tocco and at the Royal Academy of Music with Hamish Milne.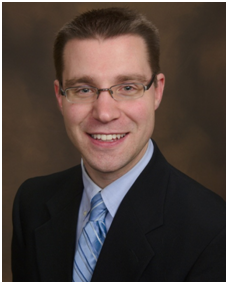 Jon Ophoff  is Director of Production and Technology at Faber Piano Adventures, working with Nancy and Randall Faber on all aspects of book production and multimedia support. As a workshop clinician, he educates teachers in effective use of the publications in studios across the United States and Canada. He earned his Bachelor of Music degree from the University of Michigan School of Music where he studied Film Music Composition, and was a winner of BMI's Pete Carpenter Fellowship. He has produced custom music for media, with brands including Best Buy, Levi's, and Dockers. At the Faber Piano Institute, Jon enjoys teaching students of all ages. He encourages creativity through composition and improvisation, incorporating music technology alongside traditional tools.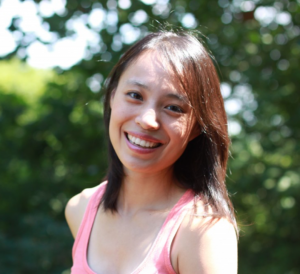 J. Amber Kao is the Director of the Faber Piano Institute, and enjoys teaching all ages from the young beginner to advanced piano students. She began her artistic studies as a pianist, and graduated with highest honors from the University of Michigan, under the tutelage of Dr. Logan Skelton. Throughout her undergraduate training, she also studied violin with Aaron Berofsky and performed with the University of Michigan Philharmonic. Ms. Kao received her Master of Fine Arts degree in Dance Performance and has presented her choreography and collaborated with artists both locally and internationally in Italy, Portugal, Taiwan, Singapore, and New York. She was most recently awarded a Fulbright grant to conduct research in dance and music in Taipei, Taiwan at Taipei National University of the Arts and with Cloud Gate Dance Theater. Ms. Kao enjoys interdisciplinary collaboration across all art genres, and at present, uses her background as a musician and dancer to explore points of intersection between these disciplines.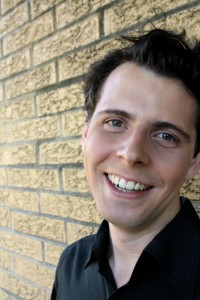 Justin Snyder, an advocate of multidisciplinary collaboration, has worked with artists of diverse disciplines including dancers, poets, performance artists, filmmakers, software developers, fashion designers, and laser artists. Some of the venues he has performed at include The Kennedy Center, Wigmore Hall, the U.S. Supreme Court, Harvard University, the Barbican Centre (London), the TED conference stage, The Horse Hospital, City University New York, Sadler's Wells (in a Pina Bausch Tanztheater Wuppertal production), the Cube at the Detroit Symphony Orchestra hall, the Smithsonian National Portrait Gallery, the Mexican Cultural Institute (D.C.), Shanghai Concert Hall, Teatro del Lago (Chile), the Leighton House Museum, Zaha Hadid's Guangzhou Opera House, and the National Center for the Performing Arts (Beijing). Justin studied at the University of Michigan and the Guildhall School of Music and Drama (London) and has been teaching at the Faber Piano Institute since 2014.
Lois Kim holds a Doctor of Musical Arts degree from the University of Michigan in Piano Performance and Master of Music and Bachelor of Music degrees from the Peabody Conservatory of the Johns Hopkins University. She has taught at San Diego State University, University of Michigan and Schoolcraft College. She has performed in Spain, the Czech Republic, Canada, South Korea, and the United States. In 2010, she toured several cities in the Philippines where she was sponsored by the U.S embassy and made her concerto appearance with San Diego State University Symphony. Her teachers include Julian Martin, Ick-Choo Moon and Logan Skelton.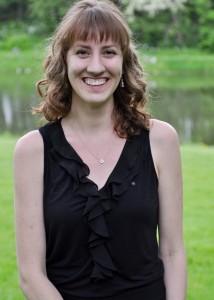 Kate Acone, a Seattle native, recently graduated from the University of Michigan with a Master's of Music in Piano Performance and Pedagogy, studying with Dr. Logan Skelton, and holds a Bachelor's of Music from University of Oklahoma in the same fields, with a particular emphasis in pedagogical training from Drs. Barbara Fast and Jane Magrath. Her current interests and pursuits span from educational research to multidisciplinary performance, and she has worked extensively in musical theatre and dance. As a performer, she has won statewide and regional competitions, and continues to put together diverse programs, both solo and chamber. As a pedagogue, Ms. Acone has taught extensively in private and group settings, including college-level group classes at the University of Michigan and as a performing-arts faculty member at The American School in Switzerland. Ms. Acone holds a particular affection for projects that are both performance-oriented and educational, and has put together youth outreach concert series that focus on bringing accessibility to classical music.